January 30, 2017 • Contributor: Beth Kingston of Kingston Crafts
Beth Kingston of Kingston Crafts here – and today I've got two quick and easy projects using the same image! One of the best things about Cricut is the ability to turn any image in Design Space in to a variety of projects using different materials. Using this 
hooray image from TomKat Studio
 (exclusive to the 
Gold Cricut Explore Air at Jo-Ann
) I've created two projects that are perfect for any party - a cake topper and a customized serving plate! Each project took less than 15 minutes...which is perfect since I pretty much wait until the last minute to prepare for any occasion. 😉
Cake Topper Supplies
Chipboard (the thickness of a cereal box)
Gold specialty paper
Two 4" white lollipop sticks
For serving plate, Cricut Gold Window Cling
Select hooray image in Cricut Design Space and cut one each from chipboard and gold specialty paper (resize if needed)
Run gold hooray (gold side up) through Xyron machine.
Lay chipboard hooray right side up on your work area and lay lollipop sticks on the h and the y as shown.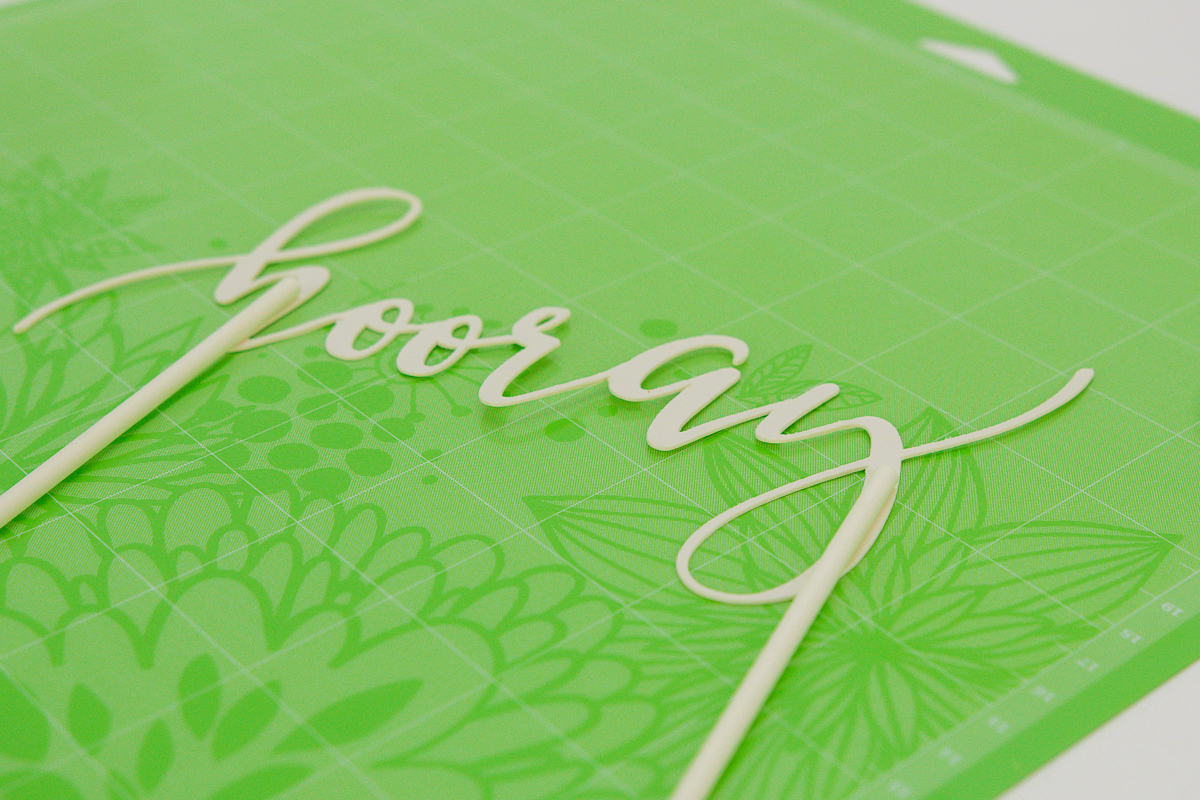 Easy Party Projects
Remove gold hooray from backing and gently adhere to chipboard, matching up edges as you go.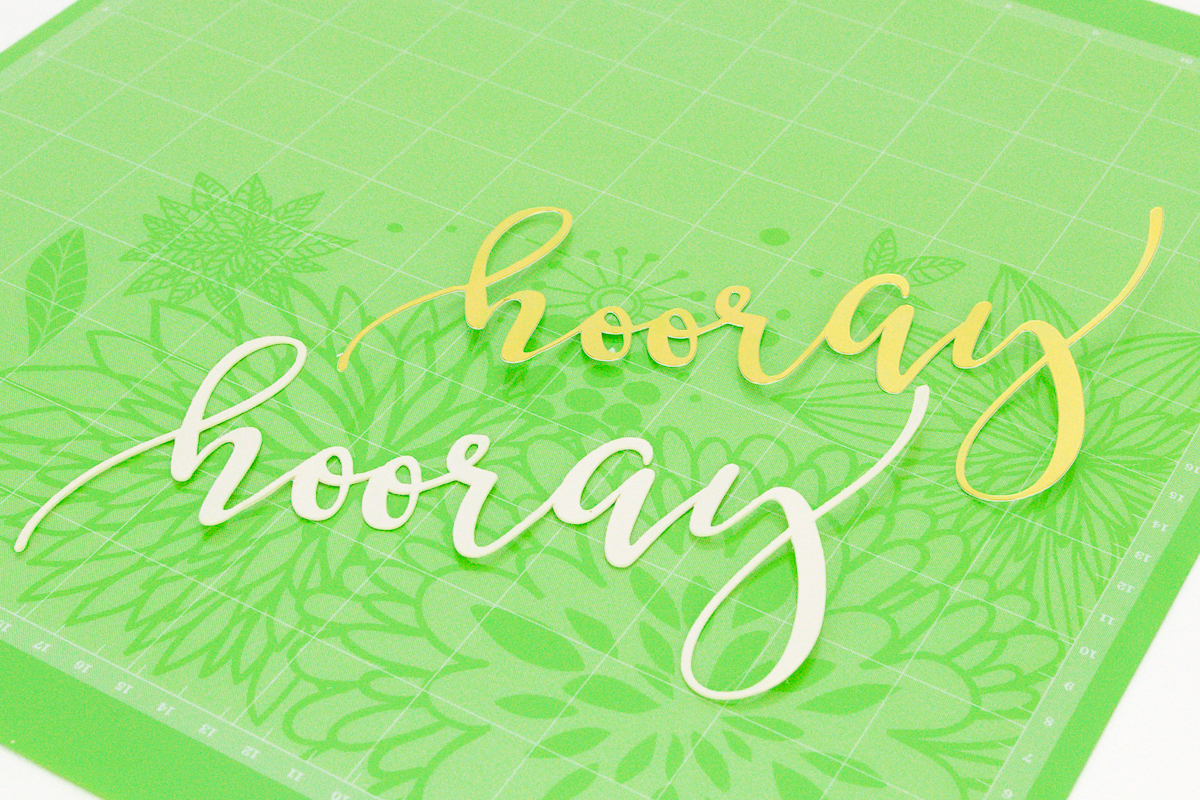 Easy Party Projects
Stabilize lollipop sticks with liquid adhesive and let dry.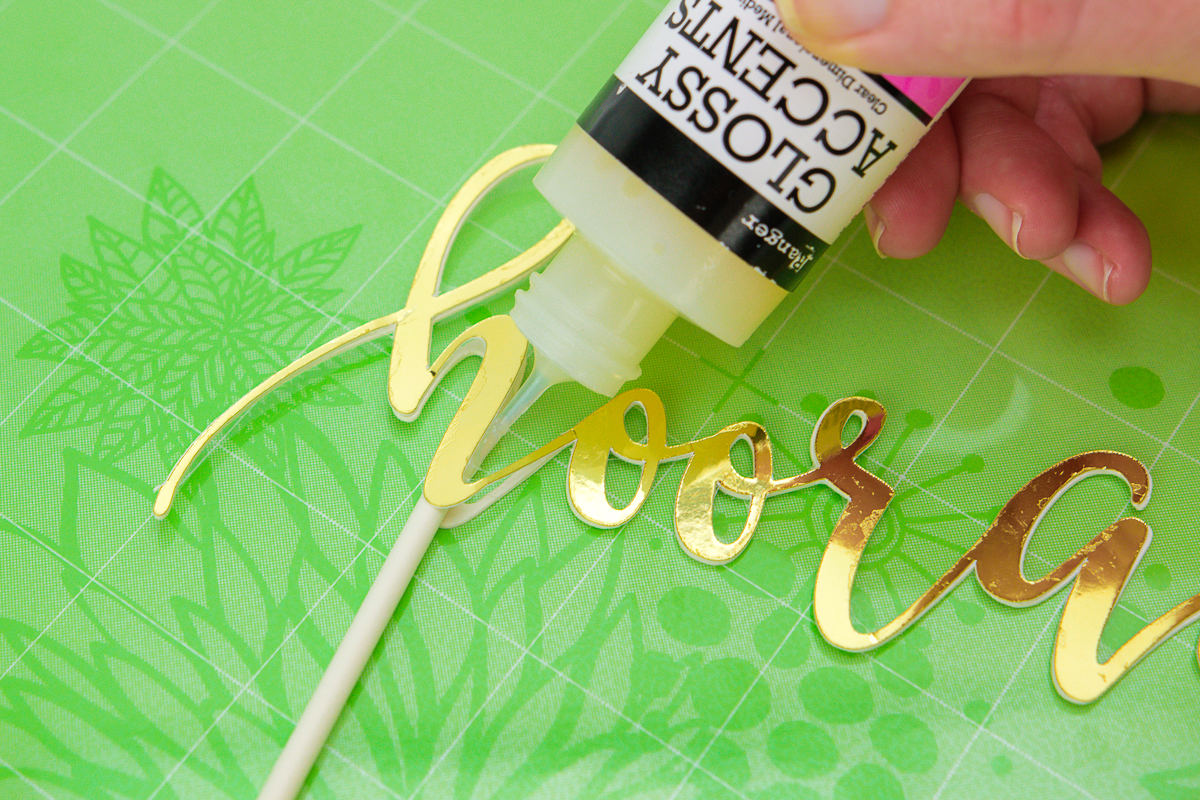 Easy Party Projects
Add your topper to your cake ... and get ready to paaaaaartay!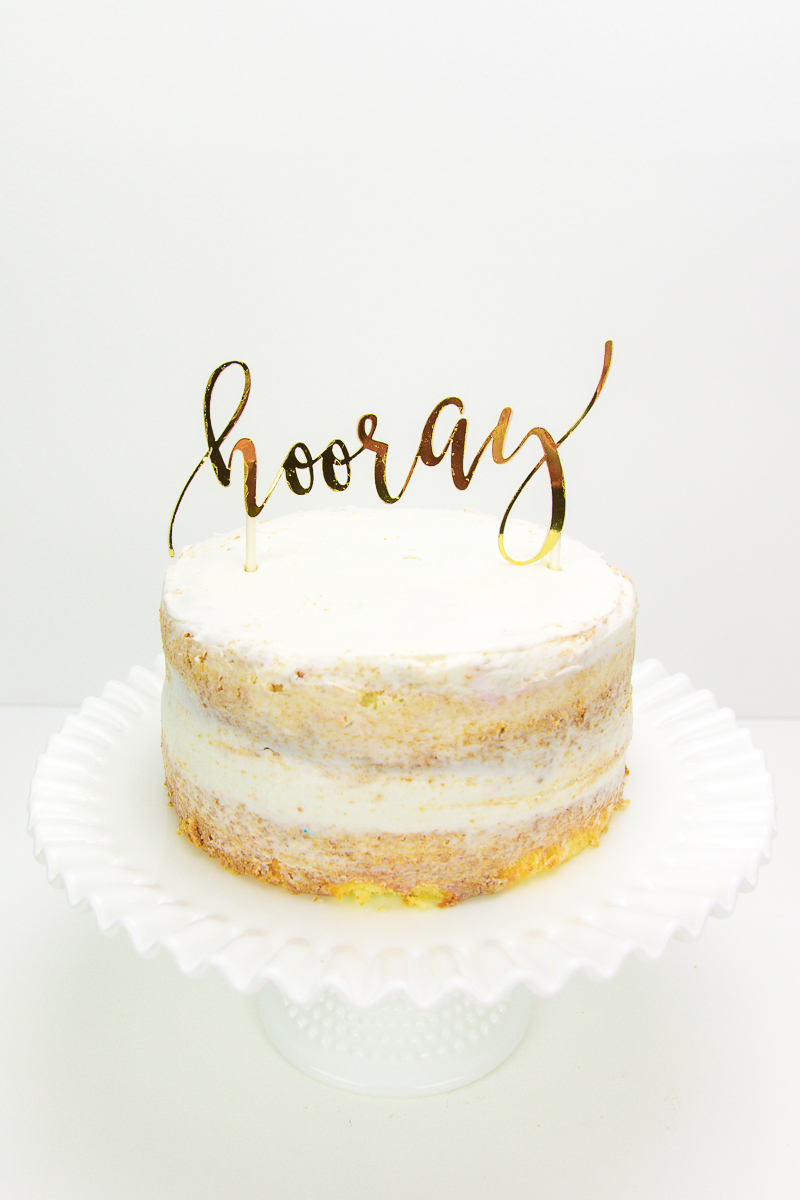 Easy Party Projects
To create the serving plate, simply cut the same image using Cricut Gold Window Cling. Easy to apply, easy to remove, now you can have customized serving dishes for any event!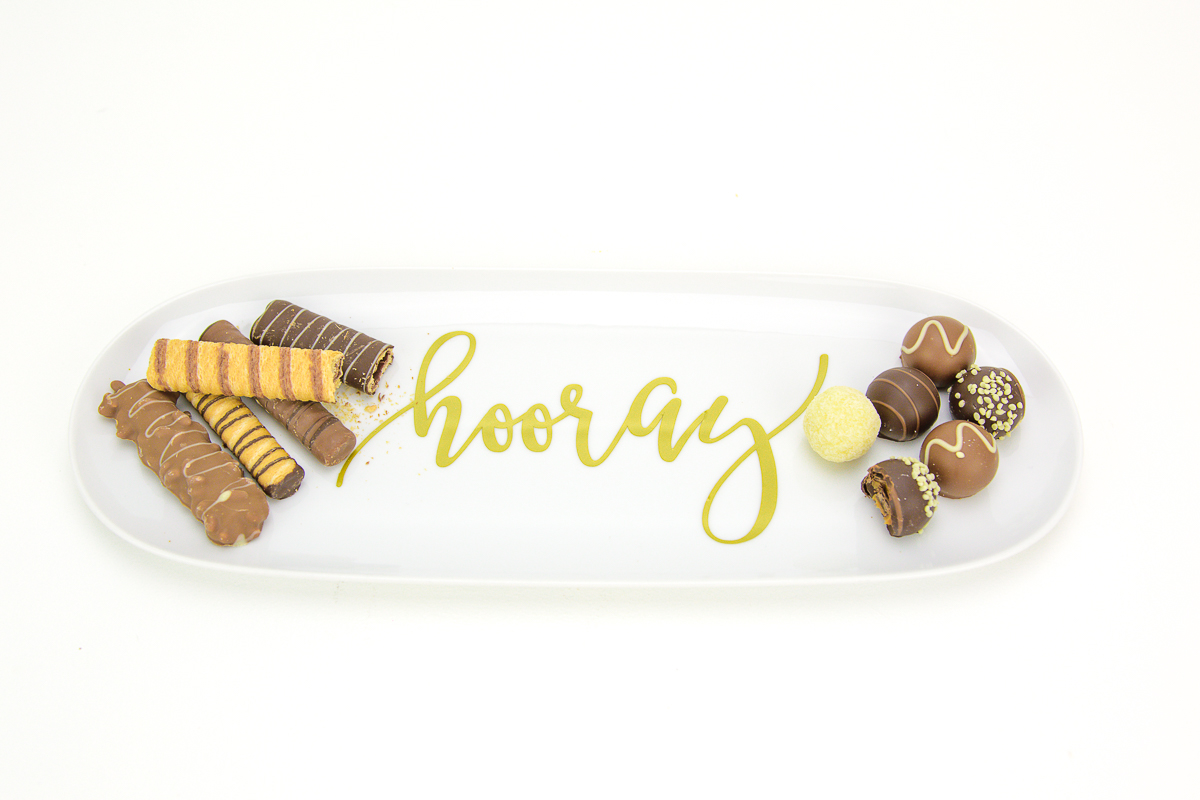 Easy Party Projects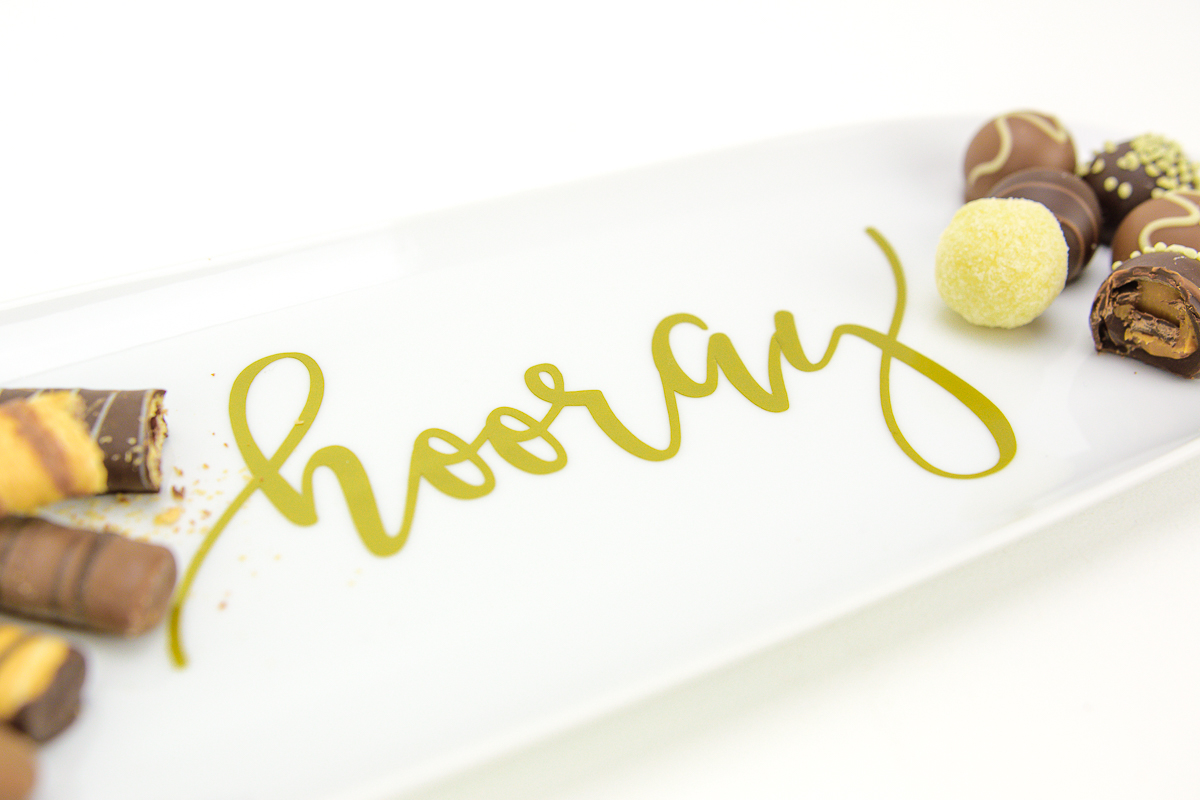 Easy Party Projects